Home Information Packs - New UK Legislation
The European Union has been concerned about the energy efficiency of buildings situated in its member states for some time. They are also concerned about CO2 emissions from properties, and their effect on climate change.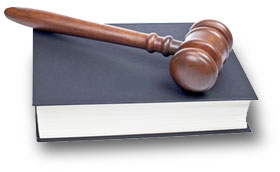 In January 2003 the EU's Energy Performance of Buildings Directive (EPBD) was made public. This directive will have a massive impact for awareness of residential properties, operations of commercial buildings as well as the development of new buildings. The Energy Performance Certificate is the way in which the EU directive will be implemented in the UK, and will be included as part of the governments new Home Information Packs.
The directive will focus on four main factors: -
Minimum requirements for the energy performance of all new buildings.


Minimum requirements for the energy performance of large existing buildings subject to majority innovation.


Energy certification of all buildings.


Regular mandatory inspection of boilers and air conditioning units.


The government is committed to complying with EU Directive 2002/91/EC which aims to promote improvements in the energy performance of buildings.
In July 2006 Yvette Cooper, the Minister for Housing and Planning, confirmed the governments commitment to the provision of HIP's (Home Information Packs); specifically the introduction of Energy Performance Certificates (EPC's).
From 1st August 2007, EPC's will become a mandatory requirement for all larger dwellings (4 or more bedrooms) put up for sale. On the 10 September, this was extended to include all 3 bedroom properties and from the 14 December, all homes put up for sale are required by law to have an Energy Performance Certificate.
In a similar way that 'white goods' are graded A to G for energy performance, EPC's will provide a measure of the energy usage for the home; allowing any potential buyer to compare properties running costs; Grade A = low running costs; Grade G = high running costs.
The EPC must be prepared by a qualified Home Inspector or Domestic Energy Assessor. It will also provide information on how to cut costs by recommending energy efficiency measures, ranging from thicker loft insulation through to solar panels. Domestic energy consumption causes 27% of national CO2 emissions. Whilst heating accounts for 90% of energy consumption within the home.
Improvement in the energy efficiency of our homes is therefore an important part of reducing our overall emissions.