Glazing Efficiency improvement
Double-glazing stops heat escaping and can reduce condensation on your windows. A lot of heat is lost through windows, so double glazing can be an effective way to make savings on fuel bills in the long term. It can also reduce outside noise considerably.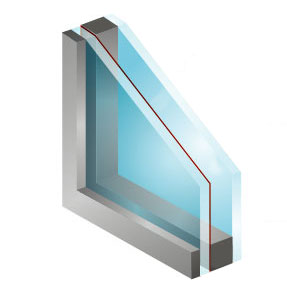 Double-glazing is expensive so it is important to contact your local Energy Efficiency Advice Centre for advice.
If you have to replace windows anyway, it would be a good idea to choose double-glazing. Secondary glazing is cheaper than replacement double-glazing and can be bought from DIY shops. Savings are similar to those made by double-glazing but at a fraction of the cost, with installation causing little mess and disruption to your home. Secondary glazing is a professionally fitted, permanent substitute for double glazing, it is not to be confused with polythene or cling-film that has been temporarily fitted to the inside of windows which offers no thermal efficiency.