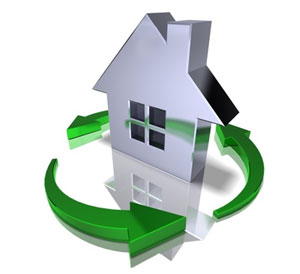 How to make your home more energy efficient
Unlike many firms offering Energy Performance Certificates here at
Property

Cert
we are energy efficiency specialists. This means that not only are our Domestic Energy Assessors fully qualified and accredited to carry out inspections and issue Energy Performance Certificates, they also have an excellent knowledge of how you can improve your home's energy efficiency and the types of products available to help you introduce your energy efficiency measures.
Improving the energy efficiency of your home can mean either making changes to the building, or simply changing your behavior in order to save energy. Energy Performance Certificates will give you advice on both of these areas.
Installing energy-efficient measures
Here is a list of some of the measures that the certificate might recommend:
Low-energy light bulbs – these last up to 12 times longer and use around 80 per cent less energy than traditional filament bulbs.


Hot water tank jackets -These cost from around £10, and can cut heat loss by around 75%.


Loft insulation - Fitting insulation that is at least 250mm thick could cut heat loss by around 30%.


Cavity wall insulation - If you have unfilled cavity walls, installing insulation could cut heat loss by over 30%.


The cost of the measures recommended will vary, but the certificate will distinguish between those that cost under £500 (such as those above) and those that could cost more, such as double glazing or new heating systems. The certificate will also list further measures that will help achieve the highest possible ratings for the home, but which could be expensive and will take more than seven years to repay their cost in energy savings.
Behaviour Changes
There are also simple ways that you can improve your energy efficiency by changing how you use your home:
Check that your heating system thermostat isn't set too high (21 degrees C in the living room is suggested), and use the timer or programmer so you only heat your home when necessary


Make sure your hot water isn't too hot. Your cylinder thermostat shouldn't need to be set higher than 60 degrees C/140 degrees F


Turn off lights when they aren't needed, and don't leave appliances on standby. Remember not to leave chargers (e.g. mobile phones) turned on when not in use.


Other Energy Efficiency Improvements
For more information about saving costs around the home, the following links have been provided for your information: