The Process
Once a service agreement has been set up,
Property

Cert
will allocate a dedicated customer care representative to deal with your account. They will discuss with you any procedures you wish to implement, such as property key management, and preferred route of client contact (direct from Property Cert, via Estate Agent, or via your business). Details of
Property

Certs
easy to use order administration system will also be clearly explained.
An inspection of each property, undertaken by a qualified and accredited Domestic Energy Assessor (DEA) will be conducted. This will involves property dimensions being measured, and other data relevant to the energy assessment being collected. This is then used to calculate a percentage rating on a scale of A-G using government approved software.
The inspection is non-invasive and therefore there will be no disturbance to the fabric of the house, for example no drilling or modification of structure.
An Energy Performance Report and Certificate (EPC) will detail recommendations of how the efficiency of the property can be improved - some of which may have little cost to implement.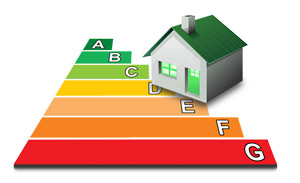 The main steps involved are detailed below:
10 Steps to get your Energy Performance Certificate
Order EPC
EPCs ordered online, by telephone or email.




Confirmation of Order
Property

Cert

confirms the orders, and adds the properties into our schedule management database.




Tracking ID Issued
Unique order tracking IDs will be sent to you to monitor the progress of each EPC.




Pre-inspection Questionnaire
Property

Cert

will confirm each property details and request a pre-inspection questionnaire completed by the Seller – this needs to be done prior to the inspection being carried out.




Appointment Time / Date confirmation
We will confirm appointment details with a convenient time and date for both Domestic Energy Inspector (DEA) and Seller. Full postal address is required. Seller needs to be advised that we are required to take photos for the inspection, will need access to all rooms, airing cupboard and loft if applicable. Seller must be reminded to store all valuables and personal belongings away and request a responsible adult be present for the survey.




Visit the Property
A DEA will review the questionnaire, carry out research on the property, and then visit directly to conduct the inspection. The inspection will take approximately 1 hour.




Property Inspection
A Property

Cert

DEA will:

• Assess property age and construction type, photograph front and rear elevations.
• Measure property dimensions and draw a sketch plan of all the floors.
• Photograph and detail heating systems and controls.
• Check if double glazing is present and if so request any available certificates (FENSA etc.).
• Check loft space for insulation and construction type if applicable.
• If extension / loft conversion present note dimensions, type and age.
• Complete onsite Data (Rd SAP) collection forms.
• Record any other data relevant to the Assessment.




Enter Data and Calculate Energy Rating
The DEA will input information for your Energy Performance Certificate (EPC) into our accreditation scheme software and upload it to a master database.




Review Recommendations
Recommendations in the report on how the energy efficiency and environmental ratings can be improved will be reviewed by the DEA and changes made where applicable.




Provide EPC to Seller
The EPC will be sent immediately to the you and / or the Seller as you prefer, in the format requested, within the agreed timescales.

Contact Us
To arrange an energy assessment, quotation, or if you require more information on how we can help your business, please contact us:

Telephone:
0844 804 0845
0870 7602 742

email: